Getting Support
Technical support is available by visiting http://www.leapfrog3d.com/contact/support.
Checking Connectivity With Seequent Start
Seequent Start checks to see if your network will support the connection of Leapfrog web-based services to your desktop applications.
To run Seequent Start, either click the Test Web Services button in the Settings > Network window or click on the Leapfrog Geo menu and select Diagnostics > Test Web Services: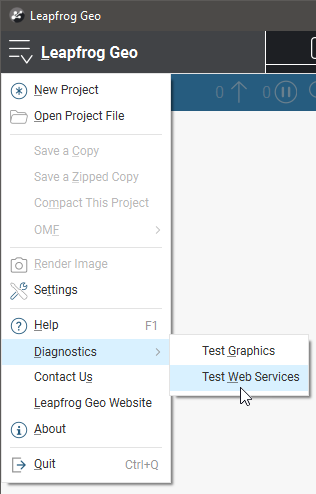 Supplying Your Licence Details
When contacting technical support, please include your licence number and a full description of the problem or query, including any information provided in system error messages.
You can access your licence information by selecting About from the Leapfrog Geo menu:

You may also be asked to provide a copy of the log files. To find out where these are stored, select About from the Leapfrog Geo menu, then click on the System Info. tab. Click on the link to open the folder that contains the log files: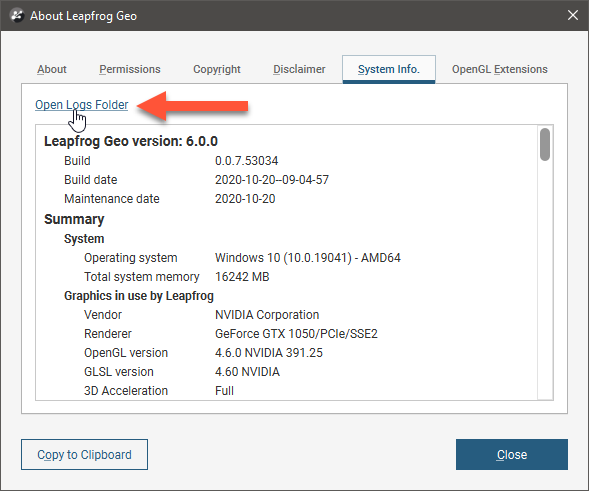 Got a question? Visit the Seequent forums or Seequent support